Liverpool's season would be destroyed if Philippe Coutinho was to leave for Barcelona, Oliver Holt said on the Sunday Supplement.
Coutinho sent in a transfer request by email after Liverpool turned down Barcelona's second offer of £90.4m on Wednesday night.
Manager Jurgen Klopp believes Liverpool's owners will stand firm and refuse to sell Coutinho to Barcelona but admits any decision is not his to make.
Speaking on Sunday Supplement, Mail on Sunday chief sports writer Holt said he could understand the pull to Barcelona, but says the timing will hurt Liverpool.
He said: "I respect a players' right to want to go somewhere else, particularly when a club like Barcelona ask for you, it must be very hard to turn down and I understand why his head has been turned.
"Saying that, he has signed a new contract, and he is crucial to Liverpool. I think part of the problem here is that you have to be realistic about these transfers, if he wants to go he wants to go.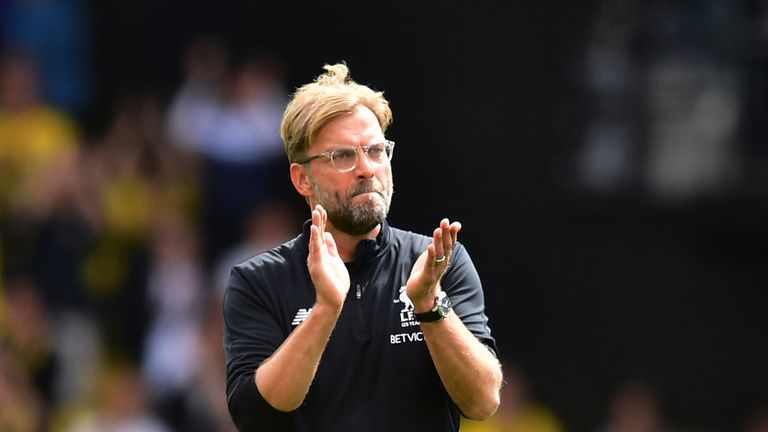 "The sadness for me is that it is happening now; if Coutinho goes now, it destroys Liverpool's season, because it makes it very hard for him to recruit. It doesn't matter whether they get £80m, £90m, £100m.
"Even if they do recruit, it's very late. So I understand why Jurgen Klopp is being very bullish about not letting him go."
The Daily Telegraph's chief sports writer Paul Hayward says Coutinho would be a great loss to Liverpool, and believes Barcelona could have made their approach earlier.
Hayward said: "The trouble is the magnetism that Real Madrid and Barcelona still exert; people just assume that when these two clubs call on you, that's it, sooner or later this player will leave.
"Surely Barcelona must have known that Neymar was leaving for PSG. So it is a bit odd that they are scrambling around now for a solution at Liverpool's expense.
"Coutinho would be a great loss, he's their best player, their creative hub. But watching them yesterday, they have other problems to sort."